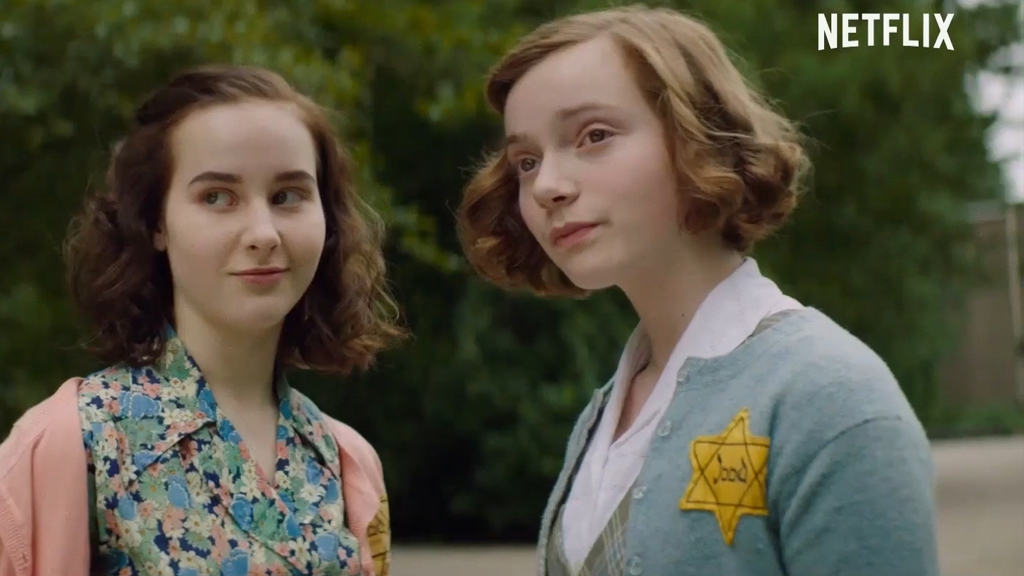 Anne Frank film gets worldwide release on Netflix
My best friend Anne Frank gets worldwide release on Netflix
Netflix has announced at the Berlinale on the European Film Market (EFM) that it has the worldwide rights of "My best friend Anne Frank". The first Dutch cinema film about Anne Frank tells the moving true story of Hannah Goslar and her special friendship with Anne Frank.
"My best friend Anne Frank" is directed by Oscar nominated Ben Sombogaart, known from films such as "Rafaël", "Kneeling on a bed of violins" and "Twin Sisters". Shooting in the Netherlands and Hungary start in march 2020, 75 years after the death of Anne Frank. Netflix has purchased the film from Dutch FilmWorks International.
Lina Brouneus, Director of Co-Production & Acquisition at Netflix: "We are very proud that the film" My best friend Anne Frank "will be shown on Netflix worldwide. Netflix hopes that the story of best friends Hannah and Anne touches, connects and inspires people all over the world like Anne's diary has done for decades. It is a heartbreaking story about friendship and xenophobia, which is just as relevant in 2020. "
About the movie
Hannah Goslar (1928) and Anne Frank (1929) are best friends at the time of the outbreak of the Second World War. When the Frank family goes into hiding, they lose sight of each other. But three years later, in 1945, the two girls have an extraordinary encounter in Bergen-Belsen concentration camp. There, a brave Hannah rises her life hoping to help her seriously weakened friend.
My best friend Anne Frank is produced by Int Emmy nominated Paul Ruven for Talent United and Oscar winner Hans de Weers for FATTproductions in collaboration with the Dutch distributor Dutch FilmWorks.